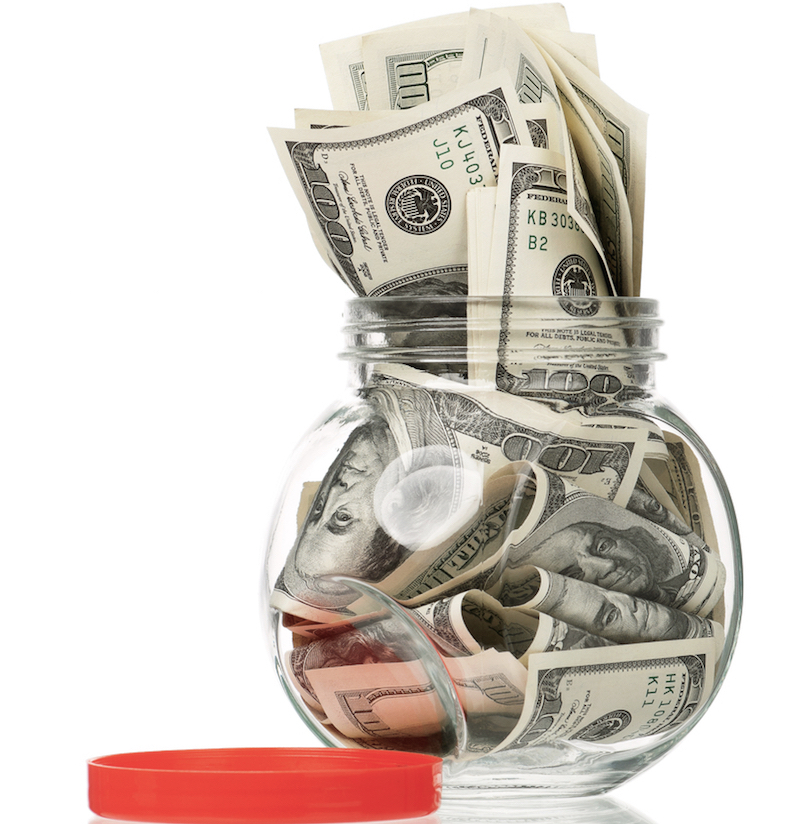 6 Things You Can Do To Save Money On Professional Painting…
Perhaps you are a savvy DIYer that doesn't mind getting their hands dirty. Or maybe you are a new homeowner trying to save costs for other projects. Or perhaps you are just cheap! We would never judge any of these situations here at Just Add Paint. But we DO get asked about ways to receive discounts on painting services on a regular basis by new and old customers alike. So I decided to address this situation over my lunch break today and compose a list of 6 Things You Can Do To Save Money On Professional Painting.
Move Your Own Furniture (Completely out of the room if possible!):
Furniture has a surprisingly large effect on the painting process. When bidding a job, we have to account for the time it will take us to move/work around the furniture. That is why our BEST situations for painting are either just before someone moves into a house, or just after they move out. There are several ways furnishings affect painting. Painting is most efficient when done with a 4 foot or longer paint pole, which becomes roughly 6 feet when you account for arm length. When a room is filled with furniture, we are often unable to use a long pole. (In some cases, we even have to paint with just a roller on the cage itself.) We therefore lose leverage, and also must paint in shorter strokes. This adds both a great deal of time to the process, and causes a slight reduction in overall job quality, because being able to roll quickly from ceiling to floor on the final pass gives the best, most even coverage possible. For this reason, we suggest that a plan be put in place before we arrive, to determine how furniture will be handled. Our best system for painting in a currently occupied house is to use furniture sliders to remove items from the rooms we are working in. Even though moving furniture takes time, it saves MUCH MORE time than painting around it. In actual timed tests, we have found that we see a 30-50% increase in the time it takes to paint small rooms with large amounts of furniture. (This is especially true in small bedrooms, where a bed and several dressers may be present at once.)
AVERAGE SAVINGS: $-$$$
Remove And Rehang Your Own Blinds/Window Treatments:
This is one particular area that appears to be of little consequence, but often ends up adding hours to the job. Every blind and window treatment is installed  differently, and often incorrectly. The level of difficulty on this is not usually very high – so most homeowner are able to perform this task if they are willing.
AVERAGE SAVINGS: $-$$
Remove Your Giant, Professionally Installed Television From The Wall:
Just Add Paint is lucky enough to have a couple of fairly large, strong guys on the crew for working on this task. But even with that, it is still difficult for us to make sure the television comes down without damaging wires. Add to that the amount of time it can take a room full of painters to reinstall the wires where they are supposed to go and this can turn into a time consuming nightmare. Offering to do this may save you a few buck and a big headache for your painters.
Average Savings: $
Paint Your Own Ceilings:
We know ceilings can be a pain in the rear end to paint. However, they are also an area that the average homeowner can make look pretty darn good as long as they are using a forgiving, true flat paint. Just Add Paint generally uses a few different brand and lines of ceiling paint based on the task at hand, and they are PPG Wall Supreme or Premium Ceiling Paint (these are both great, and the product choice varies based on color), and Sherwin Williams Qualikote or Promar 200 Ceiling Paint. This can save a significant amount of money, and is not too difficult when the room is cleared of furniture. Just Add Paint typically offers to extend our bulk pricing discount for customers who wish to save some money by painting their ceilings.
Average Savings: $-$$$$
Wipe Down Doors And Baseboards And Thoroughly Vacuum Carpets/Pet Hair:
The crew at Just Add Paint loves animals as much or more than the next person. We do not, however, love dealing with pet hair that gets grounded into carpets/built up behind furniture! Dealing with pet hair while trying to paint trim and walls can add hours to a job. The best way to deal with this is actually to do it twice, once several days before your painters arrive, and once the day before. We suggest this because often times moving furniture that has not been moved for a while has a tendency to stir up dust that has been building up for long periods of time, and the portion that doesn't end up in the vacuum ends up back on the baseboard.
Average Savings:  $-$$
Last But Not Least, Do Not Attempt To Tackle Projects You Do Not Know How To Do:
It would be difficult to put a dollar value on the amount of money Just Add Paint's customers have paid us to undo/fix projects  that were started with the best of  intentions. The 3 most recent disasters we have come across include: Priming walls that had wallpaper removed with the wrong type of primer, Kitchen cabinets that were painted with the wrong type of paint, and drywall seams that were spackled with the wrong type of spackle. If you are going to try a project on your own, please make sure you take the time to educate yourself before jumping in with both feet. Youtube.com is an excellent resource for information in video form if you learn best that way ( I am told our very own Rich Wise has kept his van on the road with the help of  Youtube) , and general Google searches work great if you would rather read than watch a demo. Or reach out to your local painter – Just Add Paint gets questions from potential customers and long time customers all the time, and we are happy to help whenever we can.
Average Savings: $-$$$$
We hope you enjoyed reading this article about Things You Can Do To Save Money On Professional Painting. Please check back often for more blog posts on www.justaddpaint.net, and visit/like us on Facebook at www.facebook.com/justaddpaint