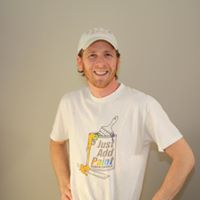 Hiring A House Painter In Mechanicsburg, PA (The not so obvious perspective)
I am going to assume that most anyone taking the time to look at this article about hiring a house painter already knows the industry standard Consumer Reports/Angies List/Better Business Bureau answer to the question, which is of course "make sure to get at least 3 estimates, get detailed written proposals, and check to see if the contractors are bonded/have insurance".  These are all great ideas, and will certainly not hurt to do. But the one thing we don't hear these articles talking about very often is figuring out your motivation for hiring a professional, if you even WANT a professional, and what THE MOST IMPORTANT QUALITIES ARE FOR YOU TO GET OUT OF THE JOB.
Motivating factors for hiring a house painter

range from:
not having the time to paint
not having the desire to paint
not owning the equipment to paint with
not knowing where to start
and in many cases just trying to keep your spouse happy (can I get an Amen?)
Once your figure out your motivating factor, the next step is to determine the qualities you are after, and this is where most customers start to have issues.
As a professional painter, I hear about these qualities over and over. Some customers want the least expensive option, some customers are picky and want the highest quality labor and materials, some customers want a clean cut, background checked crew that they feel safe around, some customers want the most highly rated painter, and some customers just want the job done quickly so having contractors in their house does not interrupt their daily routine. The trouble comes when a customer wants several of these qualities for their experience but search in the wrong places. Ultimately I believe that almost everyone is looking for the best VALUE for their money, but often times we disagree on what the value entails. My good friend/business coach Dr Tom Reber often talks about the importance of contractor  figuring out a prospective customer's pain points upfront so you can be sensitive of their needs and not remind them of negative past experiences. This is also a great place for consumers to start with as well, because identifying these things will help you make the best decision possible.  I don't think this is a MORE important part of the process than the stock answer I presented in the first paragraph, but it is the part of due diligence that is more often overlooked, and in my opinion the biggest cause of most issues that come up with homeowners.  Here are a few suggestions on where to look, and some hints on what you might find. These answers will be based on feedback we receive while dealing with several hundred customers over the course of the year.  I am not attempting to sell readers  any type of service or say that one is better than the other, but rather take an honest look at these different values and raise awareness to get consumers better matched with the right contractor.
Angieslist.com : This site was formerly a "members only" site that had a small fee to join and participate in, but is now completely free to consumers. Consumers are able to independently rate contractors based on their experience, and many give VERY detailed comments about what they liked and did not like, which are available for the world to see.
Pros: Independent rating system, no cost to customer so no reason for bias, many options to choose from. Requires licensing and a background check for contractors to qualify.
Cons: Angieslist is NOT free for contractors who want to show up high in the search results. So bare in mind that the top 5 or 10 that appear in your search are there at least in part due to "paying to play". This has no affect on the rating system – so a highly rated contractor is almost always someone who does good work. However, you may find some highly rated folks on page 2 or 3, and it is worth looking there.
Similar sites include: Yelp.com, Porch.com, and Houzz.com. I personally find Yelp to be more helpful in searching for restaurants than finding contractors, but it can be a great resource depending on what you are looking for. Houzz is well known for high-end work and great photos of past work. Both have steep advertising fees for contractors.
Google.com : Google is probably the most obvious search of all. Free to anyone, just type in your area and the service you are looking for. It is worth looking at the top 2 or 3 pages of results to get a good idea of what is out there. From here you can pick a few that look like a good match for you and go to their individual pages. Google also has its own rating system for contractors – to see it, simply type in the name of the company you are thinking about hiring and it will pop up next to their name.
Pros: Free to anyone, most of us are used to searching for things on google which keeps it simple, well established contracts are usually listed up front because it takes time to build a business big enough for Google to notice you.
Cons: Not unlike Angieslist, search ranking can also be influenced by paying for advertising (google adwords). Just be aware that many of the businesses listed at the very top most likely paid to be there, and that businesses who have built their reputation organically (website searches, reviews, published articles) may show up a few pages back. Background checks and licensing are not required, but can typically be found on individual websites.
Craigslist.org : Craigslist is basically a giant, free for all classified section with service providers (also sections for those looking for services, items for sale, discussion sections about everything from arts to politics, and even personal ads for dating.) Craigslist advertisements cost little/nothing to set up, making it a place that pretty much anyone can have a listing. You can find service providers ranging from very experienced to perhaps someone looking for their first job.
If you are looking to find a contractor for the best possible price and are not necessarily concerned with quality of craftsmanship or character, this is a great place to look.
Pros: Cheapest contractors can be found here, often ready to go on a moments notice. Easily searchable and free to everyone
Cons: Many inexperienced providers, no ratings or background checks, definitely a gamble compared to other sites.
Homeadvisor.com : HomeAdvisor is unique in that it is exclusively a lead generation service for contractors. Consumers are able to search for contractors here the same as other sites like Angieslist, and then request bids for their projects. Contractors pay a yearly fee for the listing, then pay a set amount for the opportunity to bid individual projects.
Pros: Free for consumers, licensed/background checked contractors, and loads of companies to choose from. Also a good place to get pricing info early on in the planning stage.
Cons: Contractors have hefty charges upfront, which end up being passed along to customers in the bids.
Facebook.com : Facebook is an interesting mix of many of the above mentioned sites. It is free to set up for anyone, and typically puts the business owner in the closest touch with the a potential customer. Adding photos and updates is simple do to, and even the least tech saavy contractor will be able to keep the site current. Facebook also incorporates a messaging system, making it easy to ask questions without the need for a 3rd party.
Pros: Free to anyone, easy and direct access to businesses, rating system, socially connected so you can see if people you know have used and would recommend the contractor.
Cons: No background checks, easy to get distracted by random cat videos and lose hours of your life
I am hoping there is something for everyone in this post, and that it is helpful in matching prospective customers with house painting contractors. I personally stick to Google, Angieslist, and Facebook because they reflect the values I am looking for most in service providers. But I do think that ALL of the optionslisted above have some strong "pros" to them, depending on what you are looking for. 
If you enjoy this type of article, please find and like us on Facebook at www.facebook.com/justaddpaint and check out our website at www.justaddpaint.net . Also enjoy some high intensity tips business tips from our good friend Tom Reber at https://motorhard.com. 
Structured Data, Review
Title:

Hiring A House Painter In Mechanicsburg, PA
Reviewed by
Curtis Tankersley, Just Add Paint
on
Mar 14
Rating:
Summary:
In this article, Just Add Paint discusses how to hire a painting contractor in Mechanicsburg, PA
Description:
In this article, Just Add Paint discusses how to hire a painting contractor in Mechanicsburg, PA. Different options including Google, Angieslist, Yelp, Houzz, Homeadvisor, Craigslist, and Facebook are discussed. Please visit www.facebook.net/justaddpaint for more information.