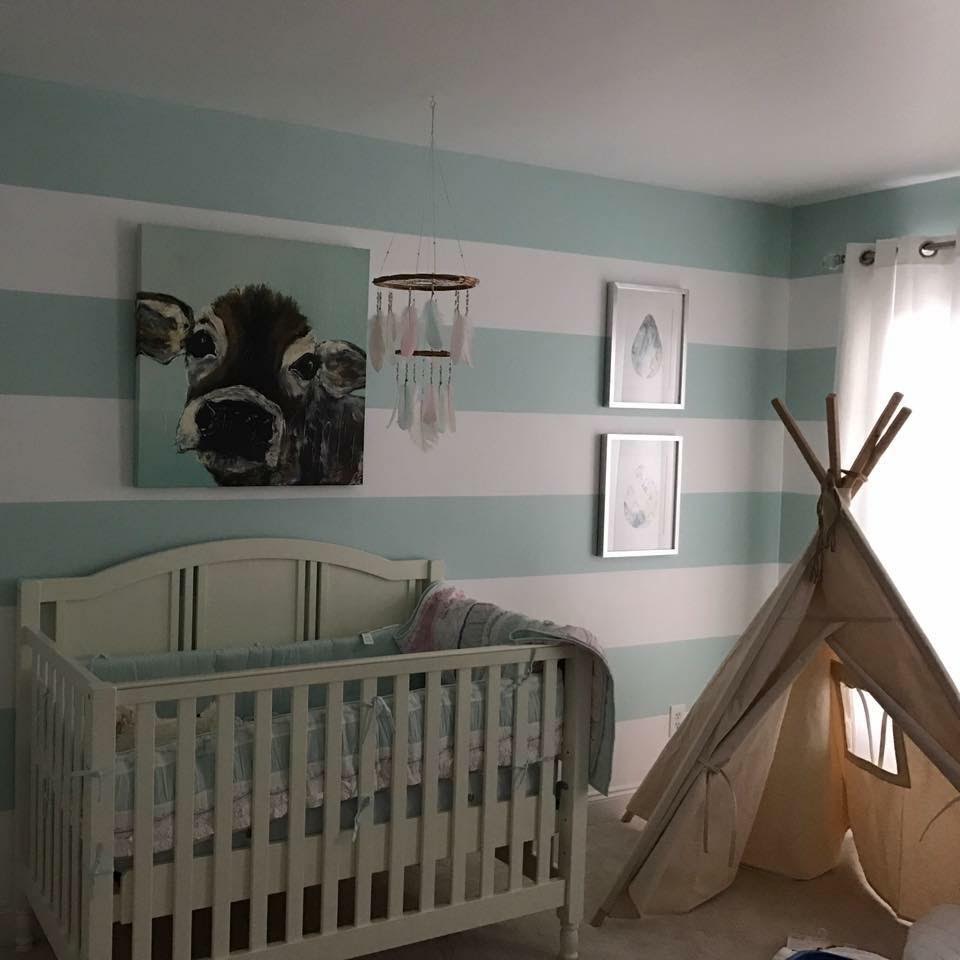 L&L Painting from Philadelphia

has made several trips to Mechanicsburg this year to keep Just Add Paint caught up and also paint some cool stripes! I asked Lauren to write a few words about their most recent trip, and here is what she had to say!
"Lauren here from L&L Painting. We recently joined forces with Just Add Paint to do some projects. I was there at the inception of

Just Add Paint

and worked with them for 6 years, so we are more than just casual painter acquaintances! About 5 years ago I ventured off to Philadelphia and started L&L Painting. Whenever I'm not booked, or Curtis needs some extra help, Leah and I make the trek to Mechanicsburg. We love  spending time with "the boys", and love that we are coming to help other painters that really take their craft seriously. In fact between the guys at Just Add Paint and pressure from my partner in crime Leah, I recently purchased a Festool Dustless Sanding/HEPA Vac System for L&L Painting to keep our own jobs dust free. We come to help Curtis with whatever he needs, but our favorite is when we get to do something creative and out of the ordinary. Last time we were there we did an accent wall with a Chevron Stripe Pattern. The guys went in before we got there and did the basic room painting, and Leah and I got there for the fun part.  The measuring and double checking the tape is a bit time consuming and tedious, but the results at the end are always well worth it. For faux-type work, it is extremely helpful when the customer knows exactly what they want. This particular customer found a picture on Pinterest that was the exact size stripes they wanted, which enabled us to price the job and schedule it before actually seeing the room! We love painting stripes in nurseries and kids rooms. We also love  Color Washing, Venetian Plaster, and other types of Faux Finishes. Coming to help Just Add Paint is a much needed change of pace from the hustle and bustle of Philadelphia – and we can't wait to do more projects in conjunction with the company!"
We look forward to seeing the Ladies from L&L as often as we can get them into town. Please let us know if you are interested in having a Faux Finish or Stripes painted in your home!!!