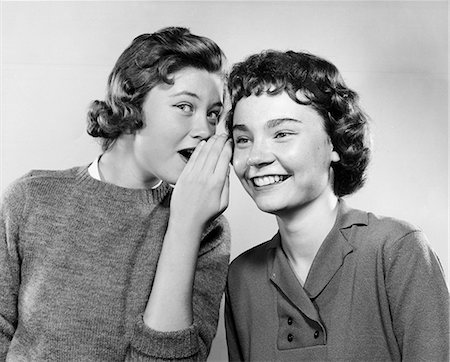 Things Your Painter Wants To Tell You But Won't (Shhhhhhh…)
We have all read countless articles about how to screen your painter before hiring them, and what to expect from them. So we are thrilled to provide you with a list of common items that don't always line up with our expectations of homeowners. Please sit back and join us on this whimsical adventure exploring the
Things Your Painter Wants To Tell You But Won't…
Temperature Control: Professional painters need to have a LOT of things go right if we are expected to get 2 coats of paint on your walls in one day. Sure we like to be comfortable when we paint, but we are actually much more concerned with making certain we have proper airflow and temperature control to get your paint to dry properly. Humidity can slow things down even more than temperature issues, and air conditioning is the best thing for pulling moisture out of a room. We realize utilizing the thermostat costs money, however, it is much less expensive than paying a crew of painters to sit around waiting for paint to dry.
"Wow, things seem really tense in here.": This is a commonly heard phrase in houses where 1/2 of a couple wants to have painting done, and the other half doesn't want to pay for it. We understand that renovations can be costly and that compromise is one of the more frustrating parts of cohabitation. But please don't shoot the messenger (which in this case is your painter.)
Bathroom Painting: We do not LOVE painting behind your toilet, but it is part of our job. Please clean anything that is wet, sticky, or hair from this area before we arrive. Use bleach if at all possible.
Move Your Stuff: If you signed a contract that states you will move furniture before your painters arrive, please do so. And if you choose not to, please let your painters know ahead of time so they can adjust their schedule, contract, and price accordingly.
HGTV is not reality television: There are TONS of cool ideas on these shows, and we love watching them as much as the next person. However, take into consideration that they are created to keep us intrigued, and will always choose to be entertaining over being practical. Remember that flipping a property is NOT easy, and bright colors do NOT sell houses.
Pets: We LOVE animals. We do NOT love animal hair. And vacuuming carpets in an entire house with multiple pets takes a LOT of time. Please take care of this before your painters arrive, as we would much rather charge you to paint than to clean.
See above, apply to area behind your refrigerator if we are expected to paint back there. 
Choosing colors: We are happy to sit and talk about color with you, but you MUST BE WILLING TO PICK ONE. We have customers we met with over 2 years ago who are still struggling to decide on a color. If this is you or someone you know, spend the money and hire an interior decorator. They are typically fun, creative people, and will be more than happy to make all the decisions for you!
Wall Imperfections: We are very good at what we do (I would argue that we are the best!), but there is only so much we can fix with paint. Bad drywall can make the best paint jobs look terrible, and removing wallpaper will destroy your walls every time if it was not put up properly. We will usually advise customers to paint with flat paint in areas we see things that don't look "right". Please trust us on this one…
While we are very happy that you trust us in your home, NO IT IS NOT OK FOR US TO WATCH YOUR TODDLER WHILE YOU RUN TO THE GYM. This comes up a lot. True story.
Availability: We try to make ourselves as accessible as possible. Please do not call or text us at midnight.
Other Contractor's Opinions: We don't really care about these, but if we had a dime for every time another contractor had an opinion about our work we could retire. Just Add Paint (and most any reputable painter) has a system that has been developed over many years based on our experience in the industry.  It is very easy for another contractor to come in to a job knowing nothing about the situation and nitpick after the fact. If something is not perfect, there is probably a very good reason for this. Any decent contractor knows this, so please ignore people who try to tell you otherwise.
Painting is dusty:

Just Add Paint

travels with a Festool Dustless HEPA Certified sanding system. In fact we have 3. But they will not help with the dust that is stirred up from the carpet while moving furniture. Or with dust that is stirred up from behind your refrigerator, or dust that is in your heating/cooling system. We will vacuum and wipe down surfaces at the end of job, but please try to keep expectations reasonable in this area.
Cleaning  up takes time: Just Add Paint uses a portable shelving system to stay organized and keep our footprint in your home as small as possible. Even with this, larger rooms can still take multiple days to complete. We are acutely aware that this can be disruptive, but please understand it adds time and expense when a customer needs their rooms put back together daily if there is still painting to be completed.
Last but not least, please pay us on time: And save haggling on price for the flea market and yard sales (or at the very least do this before your contract is signed and NOT when the final bill is presented.) Most painting contractors are small businesses. Paint is expensive, and so is paying a competitive wage to make sure we have the best painters money can buy. So please do your best to pay your bill promptly. Chasing down money is time consuming and causes lots of stress, and we would much rather put our efforts into making homes beautiful.
This list could go on and on, and I hope it does. If you are a painter please add to the list in the comments!